Since 1987, the team at The Basement Doctor Cleveland East has stood on a solid foundation of strong relationships built with education, trust, and RESULTS!
We're not the usual basement waterproofing company; our mission is to educate our clients. We help our clients understand the nature of their issues, what to watch out for, and when to call us in. This foundation of trust has gone a long way to making The Basement Doctor Cleveland East one the best basement waterproofing companies in Ohio.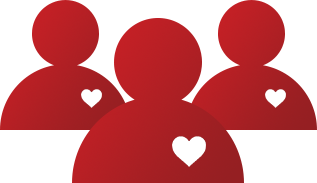 From its humble beginnings in central Ohio, The Basement Doctor has cemented itself as one of the most trusted brands in the home improvement industry. The last 35 years have seen significant expansion providing our services to home and businesses over most of Ohio, West Virginia, Kentucky, and Indiana. Built upon a foundation of trust and customer satisfaction, The Basement Doctor continues to grow with experienced personnel committed to keeping you and your home dry. 
The Basement Doctor currently has service providers in NorthEastern Ohio, Central Ohio, NorthWestern Ohio, NorthEastern Indiana, SouthEastern Ohio, Eastern Kentucky, and West Virginia. Please locate your service area and click to contact us today, or click on the map below to be directed to your local service provider.
Click the Map Below to Find Your Service Area Provider
"Thousands of homeowners have relied on The Basement Doctor as their #1 Basement and Crawlspace Waterproofing & Foundation Repair expert. Our goal is to not just meet customer expectations but to exceed them. What sets us apart from other contractors in our industry is our years of experience, extensive training and accountability to ourselves. We know the difference between right and wrong, and we place honesty and integrity at the core of our company values. Just ask our many highly satisfied customers!"
-Ron Greenbaum